Thank you GCI for sponsoring the Mark Brody Memorial Food Drive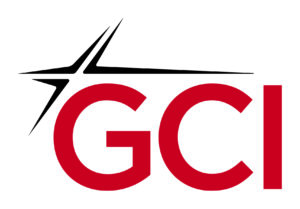 The Mark Brody Memorial Food Drive raises money to help dialysis patients have more good protein in their life. If you think of your most lethargic day you might come close to how a dialysis patient feel who is not getting enough protein.  The food cupboards are stocked with protein rich kidney friendly foods and/or protein supplements. Dialysis patients deserve to have the protein they need for energy, to heal, to have super healing powers if they get ill, and to feel awesome and be able to participate in life....
The money raised by the Mark Brody Memorial Food Drive is used to purchase dialysis friendly foods for Alaska's dialysis patients. Food cupboards will be stocked with renal dietitian approved dialysis friendly food not usually found at food banks, and food bags will be put together for and ready for dialysis patients in need. The food cupboards allow dialysis patients who are food challenged (not enough resources to buy food) to pick up what they need and also introduce other dialysis patients to the best food choices for them. The Alaska Kidney Patients Association wants to make sure that Alaska's dialysis patients have the renal-specific foods they need to live their best life.
Kidney disease impacts the lives of thousands of Alaskans. In the last ten years, the number of Alaskans with End Stage Renal Failure, (no kidney function means the only treatment is dialysis or transplantation) has more than doubled!!
While a diagnosis of chronic kidney disease can be overwhelming, the Alaska Kidney Patients are here to help you sort through your options, answer your questions, and provide you with the resources and information you need to keep living your best life. Whether you are a newly diagnosed kidney patient, a long-time patient, a friend or family member of a patient, the AKPA is here to assist you.
According to the CDC, almost 30 million Americans – more than 1 in 7 adults - may have chronic kidney disease, and most don't know it. They reported that approximately 1 in 3 adults with diabetes and 1 in 5 adults with high blood pressure may have chronic kidney disease. Early detection and treatment, including lifestyle changes, may SLOW or PREVENT the progression to kidney failure.
With over 150 Alaskans waiting for a kidney transplant,
we would like to celebrate Alaskan Living Kidney Donors.
You have it in you to save a life.