Sunday, September 24, 2023
Registration/Check-in starts at 1:30 pm
Walk starts at 2:00 pm
Wendler Middle School
2905 Lake Otis Parkway, Anchorage
The Mark Brody Memorial Kidney Walk is about raising money, having fun and celebrating life,
especially those who are on dialysis, have a kidney transplant or are a living kidney donor. .
Of course this is Not your traditional fundraising kidney walk....
Yes we are raising money, but this is an event for kidney patients, kidney transplant recipients, living kidney donors and their families. There is no 'requirement' that you walk. We set up the multi-purpose room at Wendler Middle School for everyone to gather, visit, play bingo or another game, win a prize or two, have a snack and a drink and relax.
And if you want to walk and the weather is nice - the track is right outside. Or if the weather is not so nice you can walk in the gym.
Come prepared for family fun, raffles, refreshments, costume contest, and of course walking!
All Kidney Walk participants who raise a minimum of $100 will receive a 2023 Mark Brody Kidney Walk t-shirt!
Kidney Walk T-Shirts will also be for sale - $25.00
*There are no registration fees or fundraising minimums to participate.
All the money raised by the AKPA stays in Alaska!!
What the funds from the Kidney Walk support:
One of the biggest challenges for dialysis patients is diet and nutrition. Many of Alaska's Dialysis Patients in Alaska struggle to afford the dialysis friendly foods they need to live their best life. Their ability to earn a living is compromised because dialysis takes so much of their time. On a good day a patient may spend four hours at dialysis, but on a bad day it can take much, much longer. With limited income, the restrictive renal diet that dialysis patients should follow is challenging, especially the increased protein intake.
Please join us in spreading the word about the 2023 Mark Brody Kidney Walk together we can save lives!
If you have any questions, call Kristie @ 907.333.2257 or email: kristie@alaskakidney.org
A HUGE KIDNEY-FELT THANK YOU TO OUR SPONSORS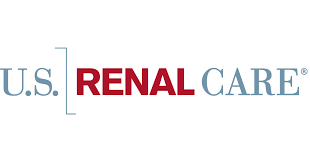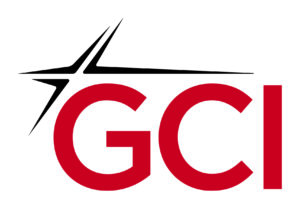 2023 Professional Renal Education Conference
Its coming this fall !!
Sunday, October 22, 2023
Registration opens September 26, 2023
Kidney disease impacts the lives of thousands of Alaskans. In the last ten years, the number of Alaskans with End Stage Renal Failure, (no kidney function means the only treatment is dialysis or transplantation) has more than doubled!!
While a diagnosis of chronic kidney disease can be overwhelming, the Alaska Kidney Patients are here to help you sort through your options, answer your questions, and provide you with the resources and information you need to keep living your best life. Whether you are a newly diagnosed kidney patient, a long-time patient, a friend or family member of a patient, the AKPA is here to assist you.
According to the CDC, almost 30 million Americans – more than 1 in 7 adults - may have chronic kidney disease, and most don't know it. They reported that approximately 1 in 3 adults with diabetes and 1 in 5 adults with high blood pressure may have chronic kidney disease. Early detection and treatment, including lifestyle changes, may SLOW or PREVENT the progression to kidney failure.
With over 150 Alaskans waiting for a kidney transplant,
we would like to celebrate Alaskan Living Kidney Donors.
You have it in you to save a life.