Kidney Transplant Workshop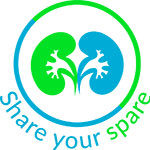 Answering your questions about:
Find a Living Kidney Donor
Understanding the Transplant Process
How to Keep Your Transplanted Kidney Healthy


Thursday, November 30th
In Person:
BP Energy Center
1014 Energy Center Court
Anchorage
ZOOM: request a link when you register.
Mark Brody Memorial Memorial Kidney Walk
Thank you to our sponsors - US Renal Care, Eurofins - Transplant Genomics & GCI - and all who donated and participated
Kidney disease impacts the lives of thousands of Alaskans. In the last ten years, the number of Alaskans with End Stage Renal Failure, (no kidney function means the only treatment is dialysis or transplantation) has more than doubled!!
While a diagnosis of chronic kidney disease can be overwhelming, the Alaska Kidney Patients are here to help you sort through your options, answer your questions, and provide you with the resources and information you need to keep living your best life. Whether you are a newly diagnosed kidney patient, a long-time patient, a friend or family member of a patient, the AKPA is here to assist you.
According to the CDC, almost 30 million Americans – more than 1 in 7 adults - may have chronic kidney disease, and most don't know it. They reported that approximately 1 in 3 adults with diabetes and 1 in 5 adults with high blood pressure may have chronic kidney disease. Early detection and treatment, including lifestyle changes, may SLOW or PREVENT the progression to kidney failure.
With over 150 Alaskans waiting for a kidney transplant,
we would like to celebrate Alaskan Living Kidney Donors.
You have it in you to save a life.