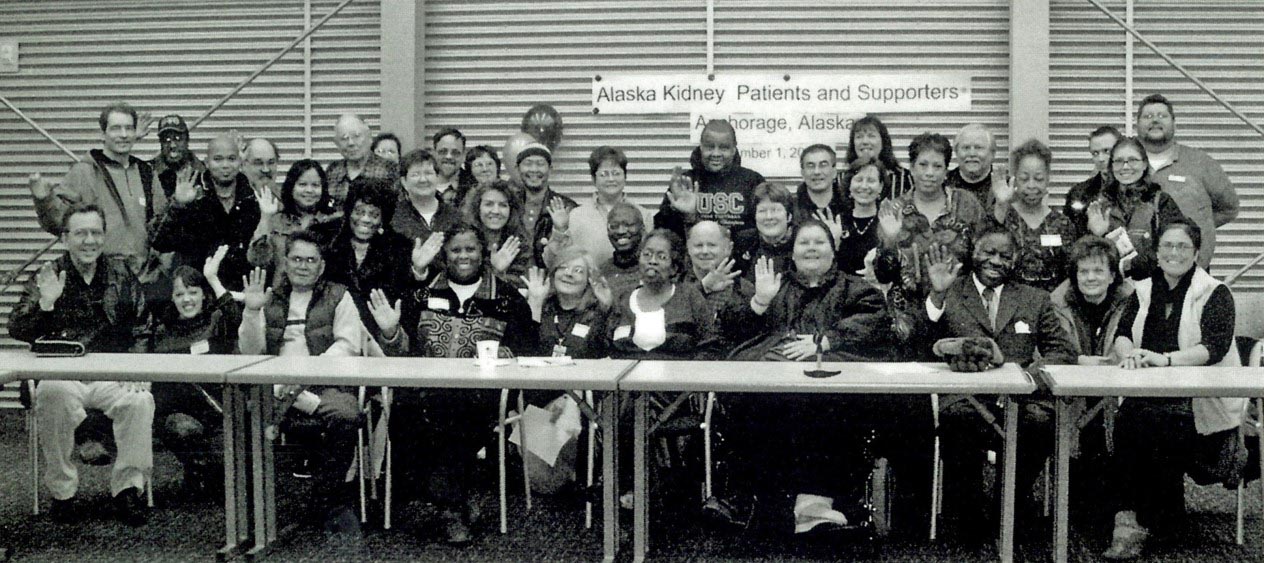 Since 1999, the Alaska Kidney Patients have provided the kidney patients of Alaska with support, education, and advocacy through the annual patient education symposiums, quarterly newsletters, and support groups.
Who We Are
For over 17 years, The Alaska Kidney Patient Association (AKPA) has acted as advocates, educators and supporters for kidney patients throughout the state. What began in 2002 as a small steering committee has evolved significantly over the years. Though we've grown to our own 501(c)3 organization, our commitment to Alaskan kidney patients and their families remains the same.
Our mission is to support our stakeholders and educate the general public about kidney disease prevention and organ donation. With kidney disease on the rise, we believe these activities are an important part of public health and supporting those already experiencing kidney disease.
As the only organization in Alaska committed to kidney health, we're committed to standing with Alaska's kidney patients.
Mission
Taking Care of Alaska's kidneys by providing support and education to kidney patients and their families; encouraging transplant and living kidney donation, and the prevention of kidney disease through free kidney health screenings and public education.
Support ♦ Education ♦ Advocacy ♦ Awareness ♦ Prevention